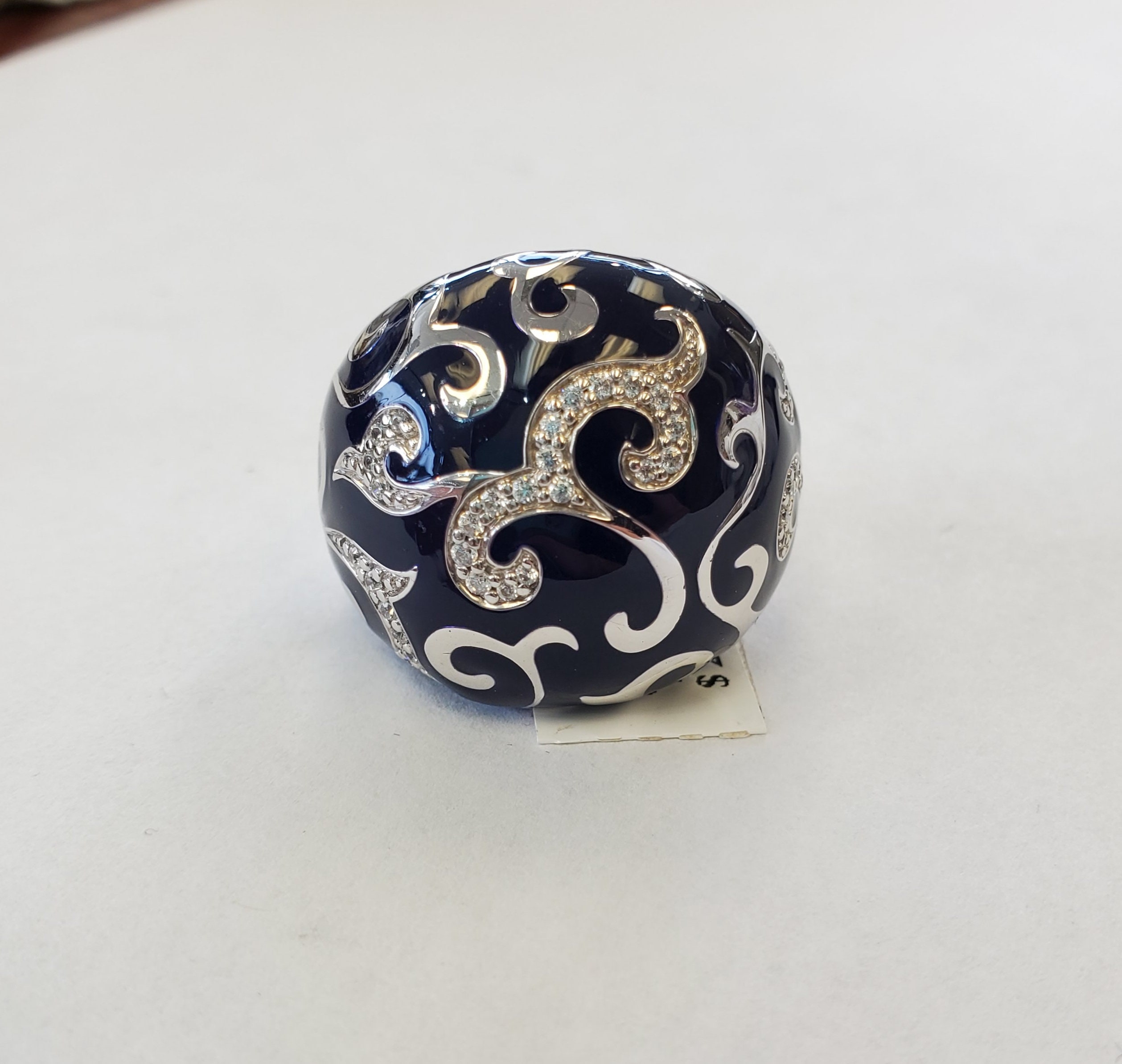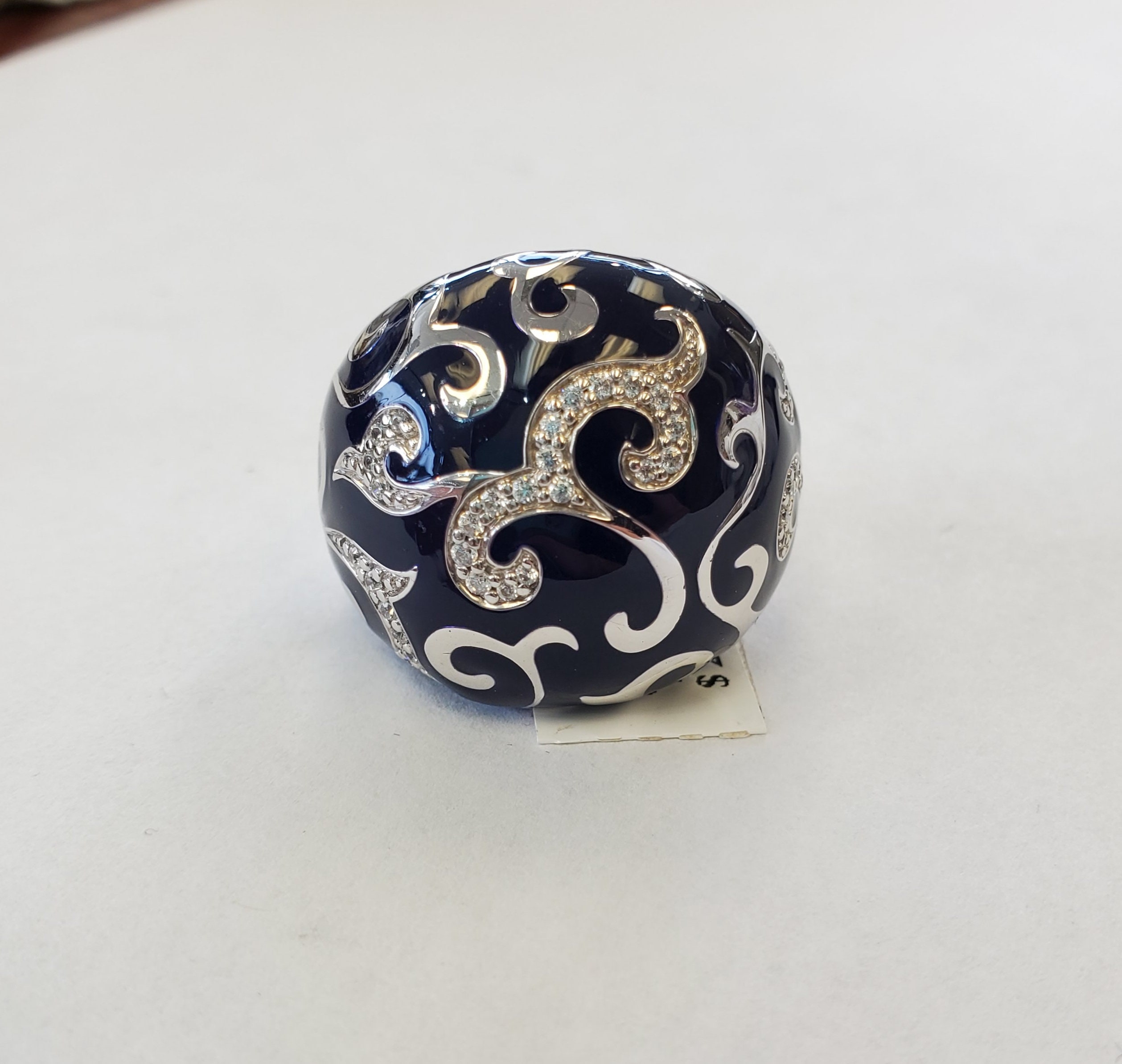 Belle Etoile Royale blue enamal and CZ size 7
Ameripawn

$225.00
Location(s)
LaPorte
Description
If a little black dress is a must in your wardrobe, then Royale is a must in your jewelry box. Exquisite enameling, sumptuous sterling silver, and magnificent bezel-set stones signify status and unparalleled class. This truly timeless collection is one of Belle Etoile's all-time favorites, and we know it will be one of yours, as well.

Black: Hand-painted black Italian enamel with white stones set into rhodium-plated, nickel allergy-free, 925 sterling silver.

Size 7, brand new, never worn.
Detailed Location Information